Today I am going to show you how we increased monthly revenue by over 400% for a relatively new player in their niche with a new domain….
…even though they're in the Human Resources / Background Screening space during Covid – 19! (You know… during a massive unemployment period) 
In fact, we were able to: 
Create 2 new revenue streams
Decrease target pages' bounce rates by 20-25%
Increase monthly revenue by over 400%
Which positions them perfectly during these tough times during the unpredictable 
pandemic.
How did my team at CuriousCheck do this? 
Just keep scrolling down and we'll break down the digital marketing strategy for you! 
A Closer Look At the Case Study
First off, the client is a consumer reporting agency (Fancy word for a legit background screening company) that competes against numerous well-established players in the industry. 
During March – May of 2020, their monthly revenue tanked by almost 80% and the owner literally told us that we were their last hope before selling their business to a low-ball offer they received. 
So we spent the first month sitting down building a researching, reverse engineering competitors, market discovery and product fit analysis. 
This is what we did:
Challenges We Had To Tackle
The Background Screening and Human Resource niche is a well established niche full of competitive players buying and merging with other key competitors.
This means, not only are the 25+ year-old mega players in the field are buying out their competition during Covid-19, they already have dedicated marketing departments with numerous employees.
So as you can see…we didn't have much to work with…however, the great thing was that the owner was extremely open to any and all tactics.
So with the winds against us… we gained extremely valuable information after analyzing market fit, site audit and the competitor analysis. 
Step #1 – Complete On-page optimization and a little Off-page optimization
Since Google bots take time to find and analyze new content, we wanted to start here off the bat. 

Even though all of tasks above are essential, the most important task in this project was the keyword mapping report, which we completed on month two. 
Why? This basically maps out ALL your focus keywords, primary keywords and secondary keywords on all current and future pages on your site. 
It's essentially the blueprint that helps Google build a foundation for a company's relevance in the industry. It also helps you organize, plan for future products, blogs and much more. From there, we redesigned, reorganized, and reworded all target pages adding mobile-friendly call to action buttons on hero sections and/or right under hero sections.  
Since it was on Wix, we had some limitations of what we could do with speed, but we essentially compressed ALL images and added relevant alt text, and geo tags on location based pages. 
By Geo tagging location specific pages, adding location specific addresses, location specific phone numbers  and combining with Google my Business optimization we boosted local organic traffic in Tennessee, where one of their offices was located. 
Step #2 – Site Structure 
None of their blogs or pages were structured correctly with proper headings. This is a very common issue with sites that were built with a web developer who does not know about SEO. This is important because you want to help Google find out what the most important information on each page is.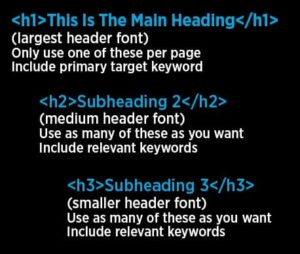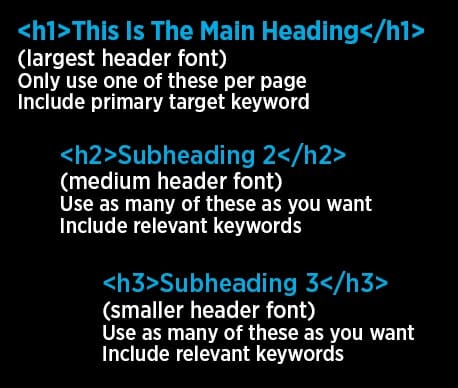 Step  #3 – Business Software Advice & eCommerce platform
 Here we looked at the internal costs and since CuriousCheck rates and provides a business listing of ONLY top rated companies, we can provide added discounts on software. We first moved them away from the clunky and expensive email marketing software Mailchimp and moved them to ConstantContact instead. 
One of the main challenges background screeners face is having to wait net 30 for payment as well as a lengthy onboarding process with numerous touches involved prior to "closing a contract". 
Even though Wix is limited in numerous ways, we were able to custom build a fully compliant eCommerce platform through an amazing shop builder called Ecwid with the variables required to make it efficient internally and user-friendly. This made our client stand out from at least 90% of their competitors alone. 
Since we were in a pandemic, we spotted a MASSIVE spike on "Background Checks on myself" search queries and pushed this product with SEO as well as employment and tenant background checks. Not to mention, we saw a MASSIVE difference between the industry word "background screening vs Background Checks". So we focused the eCommerce platform pages using longtail keywords mentioning background checks instead of background screening.  
Within 4 months, they received a 200% increase in monthly sales, started ranking for keywords specific to their prospects…but the best part…customers were paying upfront! 
Some More Software Advice
Other software we helped the client cut costs and become more efficient was their phone system, with Phone.com…which lets remote employees use business lines through their cell phones for literally 20 bucks a month). 
We trained and integrated Calendly with the sales department and certain parts of the website as well as provided proposal software called Proposify. These two modern software services decreased the sales cycle by at least 30%. 
Finally we experimented with Proof, a social proof software that lets customers know certain customer data on a website…but for their industry, it didn't make an impact on their sales so we dropped it. 
…. and don't forget to analyze User Experience
We created a custom built dashboard on Google Data Studio, analyzing site-health indicators, such as CTR, impressions, clicks and bounce rates.
Then, since we knew Google's December 2020 update focusing solely on Page-Experience was quickly approaching, we installed click-heatmaps and user records to make sure the site was as user-friendly as possible

Step #4 – Backlink Outreach and PR
Even though we were already adding the company on niche specific directories, Reddit feeds and a couple other nofollow backlink type of tactics, with the content we had, we wanted to now reach out to relevant industry leaders and sites that would provide us with backlinks. We wont go into detail here with this as that would take at least 5 other blogs, but we were able to gain valuable backlinks. 
With good non-spammy press release distribution networks and our niche specific media partners, we increased their web presence and were able to receive some decent journalists/bloggers to provide valuable dofollow backlinks back to their domain
New Revenue Streams using Affiliate Marketing
So if you're still reading…great! Hopefully I haven't bored you to death. 
After the in-depth competitor backlink scraping, competitor analysis and product market fit report, we found a couple of opportunities to pounce asap. 
First off, we noticed a huge authority dominance gap between the top 5, top 15, the top 30 and the rest of the thousands of screening companies.
The top 1-15 screening companies had:  
With some additional keyword research we spotted an opportunity to partner with certain industry specific affiliate products for an additional revenue stream. Adding these products differentiated our client from literally 99% of their competitors. With SEO, we pushed their affiliate pages as well and within 2 months were seeing great success. 
Since there was an eCommerce platform already built, CuriousCheck designed and implemented their own affiliate program to cut costs as well… an affiliate program is basically an easy way to have creative and well established sales people market your product for 100% commission. 
Finally, we convinced their team to have a review campaign to push consumer reviews on sites like Google, Trustpilot, and G2. 
Since these sites have such high domain authority, we wanted to make sure when someone Google's their company, that their positive reputation would stand out. 
This was a struggle because in this industry (and many other B2B industries), the companies firmly believe reviews are given only for pissed off clients…even though the top 15 companies have hundreds…
…After we provided them a solid campaign and roadmap they became believers. 
Even though we did not provide all marketing tactics used like interactive content, promo videos, video submission sites, this provides a solid idea of how SEO mixed with numerous experiments we call "Growth Hacks" provide amazing results. 
Below were some key results after an 9 month campaign (We'll update you soon on further results).
Additional keywords on SERPs
Now you have it.
How to grow revenue and organic traffic (with no ads) in a highly competitive niche that have been one of the top affected industries during this pandemic.
If you'd like us to do the same for your site, please fill out an inquiry below or shoot me a message on Linkedin.