The Best Image Optimization Tips To Increase Your Web Traffic
Web Designers and SEO experts have been saying for a while that images are great for web design. Images can be powerful tools in your arsenal to attract traffic. You can use them to showcase your products, sell a service, or create a memorable experience for your readers. Images can also be a great source of traffic in their own right, but you need to optimize them correctly so they'll show up on search engine results pages (SERPs).
In this blog post, we'll cover three of the most important image optimization tips so you'll be able to optimize your images and increase your web traffic.
Image Optimization 101
The importance of an effective image on your website cannot be overstated. If you want to create a powerful, memorable experience for your readers, compelling images are the key element. They can make users feel like they're right there with you!
But getting these images to show up in search engine results pages can be tricky. In this blog post we'll cover three tips for optimizing your images so that they perform well on search engine SERPs and hopefully make a big impact on website traffic.
1) Make sure your images aren't too large
Images often need to be 2MB or less in order to rank well on SERPs, but it's not always easy to tell how high-quality an image is before downloading it from another site.
To find out how much space an image will take up on your site and which size is best for rankings, use a tool like https://www.smushit.com/ or http://imageoptimizer.org/.
2) Use alt text as a keyword
Alt text will appear when someone clicks on the image, so it should include keywords that describe what the image is about (see example).
3) Optimize your file format
Are Image Filenames and File Extensions Important For SEO?
Images can have a huge impact on your blog's SEO and web traffic. Their use is an important part of the design process and great images will give your blog a boost.
But not all images are created equal. Some images are better than others when it comes to SEO, so you need to optimize them properly to help them rank higher in search engines like Google, Bing and Yahoo.
Image filenames and file extensions are two key areas where you can optimize your images for success.
What is the Best Image Size For Websites?
The first step to optimizing images on your website is understanding the size requirements for each image. Search engines will take different dimensions into account when displaying search results, so you need to make sure your images are sized appropriately.
A rule of thumb is that your images should be no smaller than 100 x 100 pixels. Images with a larger dimension (larger than 1000 x 1000) will show up more prominently in search engine results. This is especially true if you're targeting specific keywords and phrases.
Another important factor to consider when sizing your images is how much bandwidth they'll require while loading on a page. The more data an image takes up, the longer it'll take to load and the harder it will be for other assets on the page to load properly without slowing down the entire site.
What's the Best Image Formats?
The first thing you need to do is decide which image format will work best for your business. Looking at your website, you should be able to identify what the most popular image formats are on it. Some examples of image formats include: JPEG, GIF, PNG, and SVG.
If you're unsure which format will best suit your needs, there are a few things to consider before making that decision. One consideration is file size—if you use a large file size (.jpg), it could take up more room on mobile devices like smartphones and tablets than smaller file formats (.jpg). We use compression the tool Compressor.io .
Another consideration is what kind of device your users have—for example, if they have an iPhone versus a computer or a tablet. Image formats also differ in their strengths and weaknesses when it comes to search engine optimization (SEO). If you want to show up on SERPs, using the correct format is important.
If you decide on one of the more popular formats like .jpeg or .png, make sure that the dimensions of the image are optimized for each format so that it can display properly on different devices and within different web browsers. You can check how many bytes of data an image takes up by using the Image Size
Image Alt Text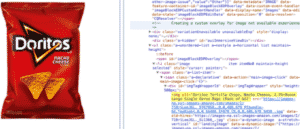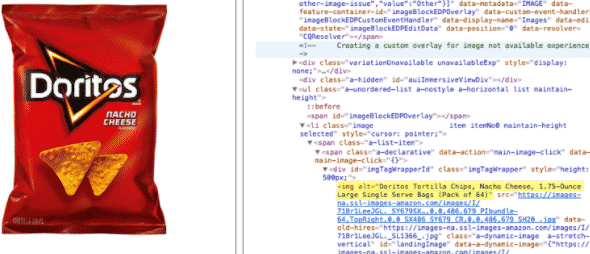 One of the most important aspects of an image is its alt text. Alt text is essentially a description for the image file, which is used by search engines like Google to help them understand what's going on in the image and make it easier for them to show your images when someone searches for a certain term.
Alt text should be descriptive, concise, and optimized for SEO purposes. The best way to optimize an image is to provide keywords that are relevant to your business or blog post without stuffing keywords into the alt text. This will improve keyword emphasis in SERPs and also allows you to use less space in your code when coding your website. If you want more detailed information about how to optimize images, check out this article from Smashing Magazine.
Conclusion
Many small businesses don't have the time, skills or expertise necessary to handle everything that comes with a solid SEO strategy. This is where we step in. Whether you need Web Design Services or simply need to figure out how to gain more targeted traffic conversions, CuriousCheck is here to help.