Here at CuriousCheck, we value software that makes your life easier. We strive to educate business-driven professionals and have hand-picked software tools useful for business growth and success.
Below, you'll find software for capturing more targeted leads, build Trust on your site, and immediate Social Proof.
For each software tool listed, a reputation score is given, measured by CuriousCheck experts who analyzed all credible review sites.
Interactive Content Tools
What is interactive content?
Interactive content is basically content that provides value to your users in an engaging way. It typically solves a problem, simplifies a solution, or provides relevant info to your audience beyond passive reading or watching a video.
If done correctly, you'll get an extremely powerful lead generator.
Check out the metrics below. On a study by Outgrow, when using interactive content, Conversion rates on average increase from 14% to 43%, Bounce Rates decreased from 62% to 17% and Social Shares increase from 3% to 28%.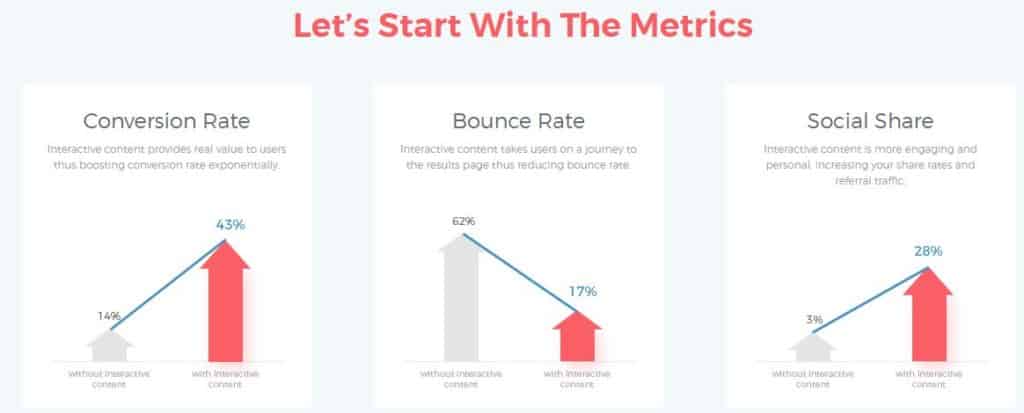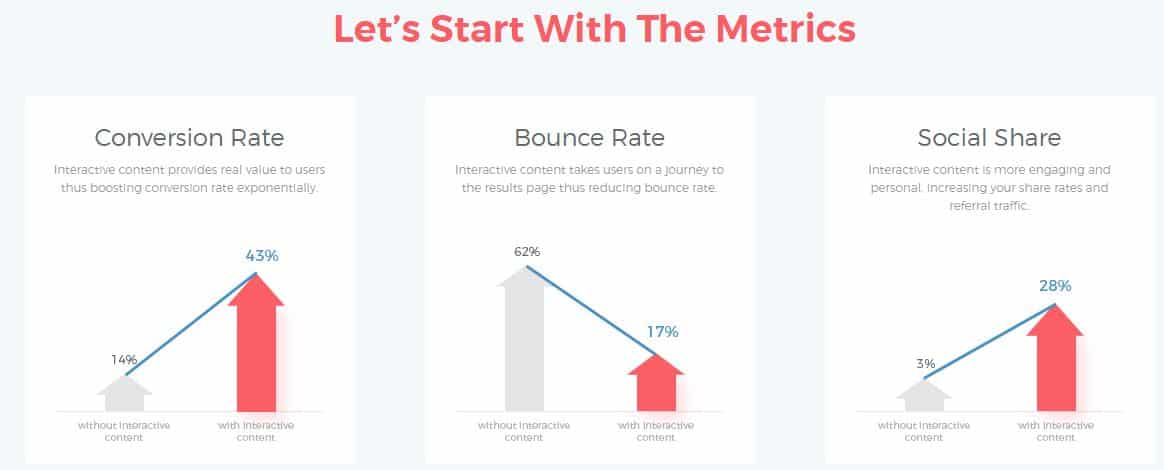 ---
Outgrow
OUTGROW ⭐️⭐️⭐️⭐️ (5/5)
🌎 Online Reputation: EXCELLENT
🕵🏻 Reviewed On G2, Capterra, Facebook Reviews
Outgrow makes it easy to increase conversion rates on your website through interactive content.
Here's the interactive content you can create with Outgrow:
Quizzes
Surveys & forms
Chatbots
calculators
Polls
Giveaway
Did you know BuzzFeed uses interactive quizzes as a go-to method for conversions? 7 of the 20 most shared articles on BuzzFeed use one or two quizzes.
Pricing and Free Version
There is no free version, however there's a Trial available. For $14 a month you can create your own Quiz, Assessment and Form/Surveys.

Companies like Outgrow help create these interactive tools that take a potential customer and drive them towards a satisfied customer, simply because you start providing real value.
INTERACT⭐️⭐️⭐️⭐️ (4.6/5)
🌎 Online Reputation: GREAT
🕵🏻 Reviewed On G2, WordPress Plugin Reviews
Unlike Outgrow, Interact strictly sticks to making interactive Quizzes.
Take advantage of 50+ modern Quiz templates. The free version even lets you create and embed your quiz on your site.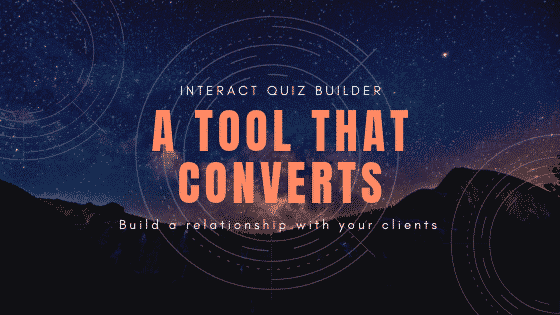 Pricing and Free Version
The only catch with the free version is that you cannot collect email addresses. However, it gives you the chance to test it out before promoting.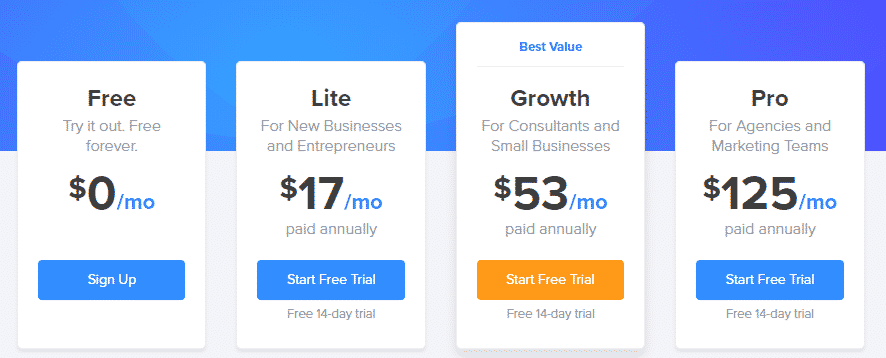 View other top-rated interactive content, compare features and reputation on our Increase your Conversions category.
---
Presentation Software
Ditch PowerPoint!!
Below are our top Alternatives to PowerPoint.
These companies and others can be found under our Sales Tools Category, Marketing Tools and Artificial Intelligence Category.
SlideBean
SLIDEBEAN ⭐️⭐️⭐️⭐️ (4.5/5)
🌎 Online Reputation: GREAT
🕵🏻 Reviewed On Trustpilot, G2, and Capterra.
Slidebean is basically PowerPoint, you know if PowerPoint had true ai capabilities and didn't have that 1990's feel.
This PowerPoint alternative has over 100 business presentation templates, most of which are free to download. Making the process of creating slides incredibly easy and starting from scratch a thing of the past.
I was scrolling through their list of slide designs and I seriously couldn't find an end.
It's an endless stream. Social Media Reports, Swot Analysis, Budget Proposals, Sales Pitch Deck, Resumes, Research paper outlines, and much more.
It makes perfect sense that they have over 1 million big and small names actively using their program!
Pricing and Free Version
Below are the prices. The Free version has a catch, you can create presentations in seconds, but you will have to upgrade to export presentations.

And as an extra bonus, Slidebean has a new service where they help you pitch deck to investors.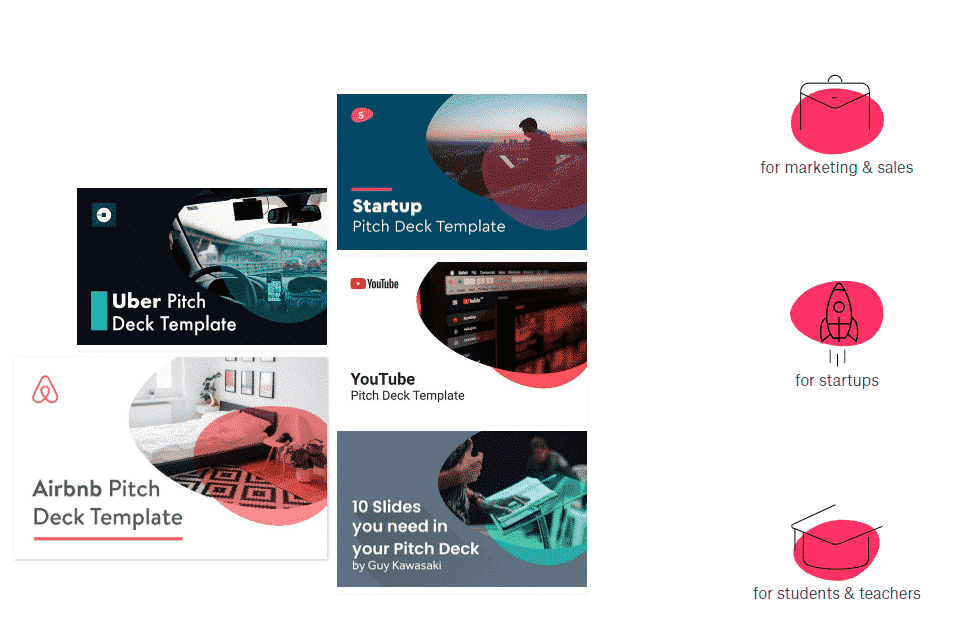 We all know the struggle that comes with creating a well-rounded pitch, delivering, and execution.
Why not eliminate half the worry? On to our second amazing PowerPoint alternative…
 Beautiful.ai
BEAUTIFUL.AI⭐️⭐️⭐️⭐️ (4.8/5)
🌎 Online Reputation: EXCELLENT
🕵🏻 Reviewed On G2, and Capterra
Beautiful.ai is the secret weapon for everything presentation. Take those long hours of designing and perfecting the sequence of slides into minutes.
And just like Slidebean, beautiful.ai works with beginners and the veteran presentation maker. They have even worked with big names like Google, Uber, Dropbox, and Tesla.
Pricing and Free Version
Beautiful.ai's free version even lets you export as PDF or Powerpoint.
Note: The basic is a bit basic, so if you're looking to do only one solid presentation, go ahead and get the trial, but make sure to cancel before the 14 days are over.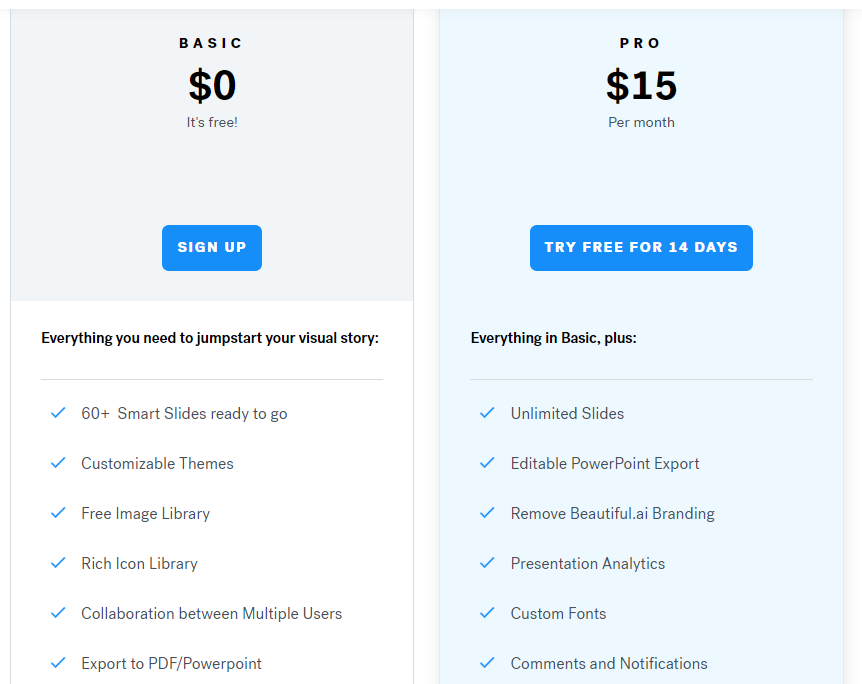 Beautiful.ai Pricing
Animation and Images
At beautiful.ai, tweaking text-boxes or creating animations is a thing of the past. They have an automated design functionality where you just add the content and they do the rest.
And what says productivity like an image library with millions of modern photos and icons?
Beautiful.ai puts Windows Powerpoint and Google Slides on the
backside.
---
How to Increase Social Proof and Trust on your Site
What is Social Proof? Social Proof uses external validation and previous customer's experiences to influence your potential customers.
Ironically, one of our favorite companies is called Proof!
Proof – Increase Social Proof & Build Trust
PROOF ⭐️⭐️⭐️⭐️ (4.7/5)
🌎 Online Reputation: GREAT
🕵🏻 Reviewed On G2, Capterra, Facebook Reviews
Proof has two major products, but we're only focusing on their Pulse product for now, as this is the most affordable and top-rated solution to increasing Social Proof and Trust on your site.
You can show customers on your site in real-time what other customers are doing.
There are three of the most popular options listed below to spotlight.
As you see, the notifications that show are modern and instantly shows customers that your site is credible.
It's similar to being in a brick and mortar and observing customers' experiences.
Witness the conversion rate increase with their A/B testing dashboard that's extremely simple to setup.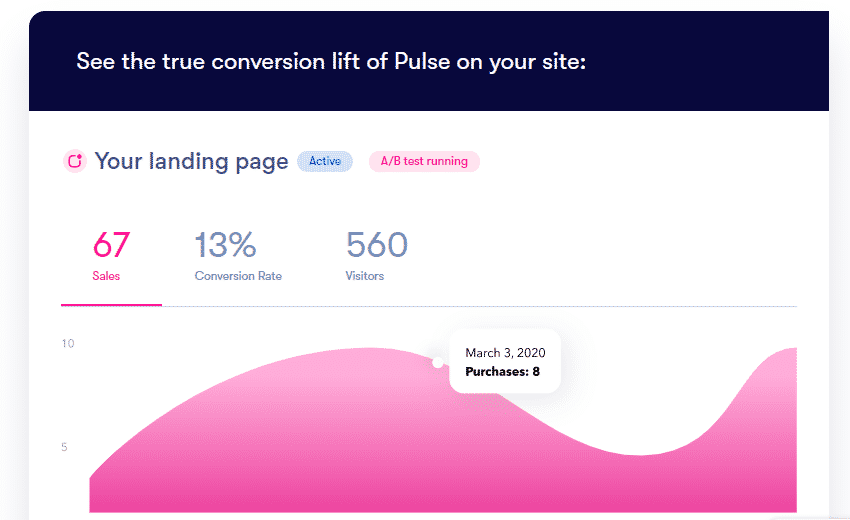 The pricing is calculated by the unique visitor count and can be shut off when you reach the limit.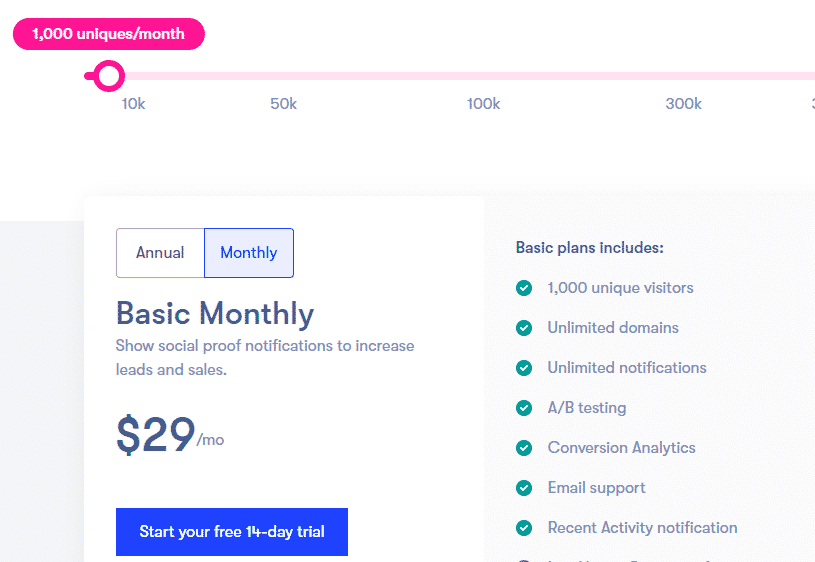 You have full control of the type of unique visitors you can target and the customer service is excellent.
---
CuriousCheck – The Premier Software Finder
Here at CuriousCheck, we are in the business of helping businesses.
We love tech, love modern useful tools being created, and love to share what we have discovered with you.
Interested in joining our free software directory platform? Apply here.
Note: Business Software and Services must have higher than a 3.5/5 on top credible review sites. If you have any questions please reach out to info@curiouscheck.com.
Besides our Presentation and Interactive Content Categories, view other Marketing Categories:
---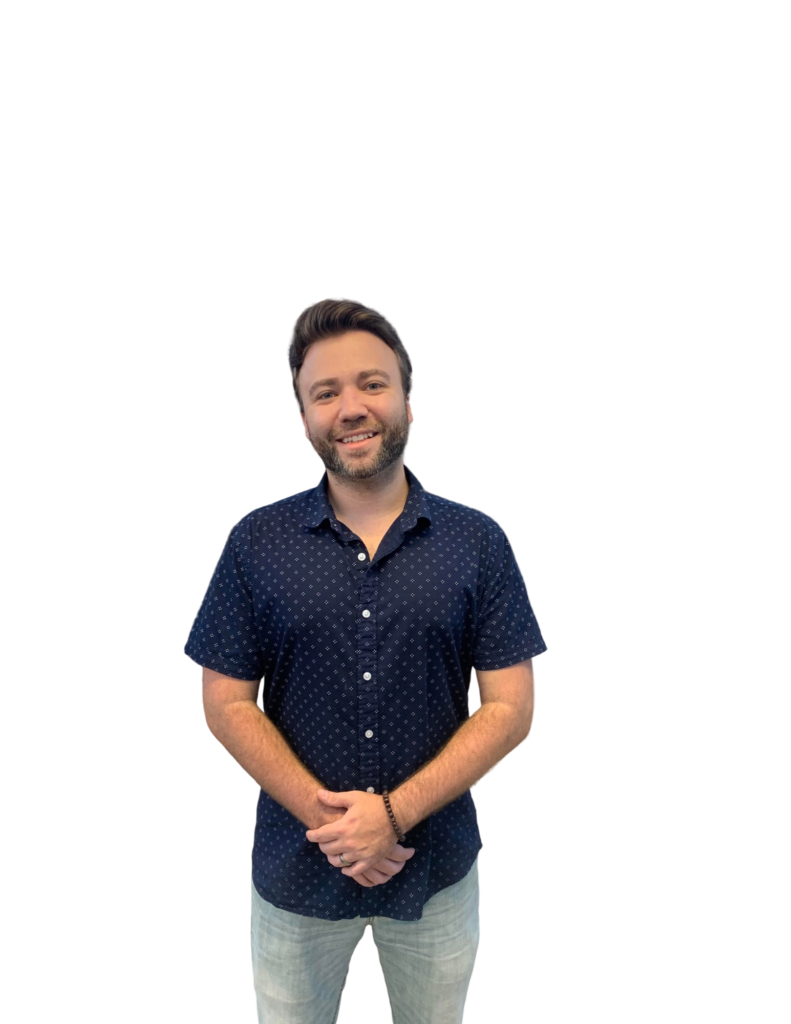 About The Author
Carlos Crameri is founder of CuriousCheck. The Premier Software Finder for Small Business. He's also the Co-founder of FactsNotOpinions.com.
Carlos has always had a keen interest in Marketing, Advertising as well as modern "useful" software. His inspiration comes from a need to help small businesses succeed.