The world is quickly learning that remote work does lead to increased employee moral and better employee ROI.
Now we must figure out the best way to manage our "work from home" employees with the best and most affordable software.
Below you will learn the following:
Top 10 Work From Home Business Software
Human Resources — Remote HR Software
Key Benefits to Working From Home
Global Workplace Analytics lists these key benefits to working from home
Improves employee satisfaction
Reduces unscheduled absences
Increases productivity
Saves employers money
Cuts down on wasted meetings
Increases collaboration
Expands the talent pool
Those benefits seem like everything companies strive to achieve.
Let's dive in a little on the most common con for a remote workforce.
Will Working From Home Destroy Company Culture?
Short Answer — Not if you're willing to change.
Let me explain…
Top enterprise businesses see it more like a perfect opportunity to refine your company values.
And you should too!
Don't worry — I wont bore you with the details.
If interested (Where you at HR Professionals?) here's an article on 190 Brilliant examples of Company Values from top enterprise companies in the world.
Here's a solid article on how to grow a positive company culture with a remote team.
You'll quickly learn that this is something very doable and a must for our global economy.
My Personal Benefits from working Remotely
For me personally, with two kids and a wife, the top benefit to remote work:
I spend more time with my family.
I save time by not commuting
Reduce wear and tear of my vehicle
Save substantial money on food and Coffee (Maybe just me?)
Less Worthless Meetings (I can at least multi-task in meeting)
Learn to control your mind & set priorities easier
Great stepping stone to entrepreneurship
While adapting to Corvid-19 and beyond, there's one thing for certain;
We need to utilize the best software tools to enable its employees to be at their best.
Let's look at 10 types of software that are key to a remote company's success and affordable for small business owners.
Top 10 Work From Home Software
Still using Microsoft Word and Excel?
If so, please give Google Sheets and Google Docs a try!
Editing a spreadsheet or a Google Doc live with other co-workers is one of the most powerful tools.
Imagine this…
instead of emailing multiple employees a spreadsheet to complete, you instead "Share" the spreadsheet and watch in real-time your team's collaboration without the need to receive 20 emails.
No more "I forgot to save my file" or I left my document on my laptop. You can view all your files on any device…
For clients still stuck on Microsoft Word, you can even "Download" your Google Doc or Sheet as a Microsoft Word or Excel file.
However, the point is that you're able to view when your team is working making this a great monitoring tool.
These are literally just the basic benefits …
Integrate Zapier & Google Sheets
If you use an integration tool like Zapier, you can literally run your whole company off Zaps.
I've personally built fully functioning CRMs, Accounting databases, and other critical databases…
All by connecting Google Sheets and Zapier and other apps, saving me thousands.
Instant Messaging Platforms
I'll be honest — Slack was a bit confusing to use at first, but after a few YouTube videos we felt like pros.
Creating "channels" for dedicated announcements are a must for remote work transparency.
Communication: Utilize Slack Calls (voice and video) with screen-sharing. One of the worst flaws with other messaging platforms are the search options. Slack has a powerful search capable of searching through all messages, Google Docs, Dropbox files, and Office files.
Integrations: By far our favorite features were the 1,500 integration app partners for all kinds of businesses.
If Slack is too expensive starting at $6.67 a person (It eventually was for us) — try the less pretty, but FREE, Discord.
We believe, since our team consists of literally 5 employees, maximizing Slack ROI would be best around 15+ employees.
Discord is mainly known in the gaming word, however with the FREE voice, text chat, channel, video conferencing, and push notifications this can easily be transformed into a powerful remote organization tool.
We recommend Discord for more "Techy" teams as it does have an old-school game feel, but with very powerful features.
Even though we have not personally used Troop Messenger, I'm adding them to the list since they've been listed as the fastest growing instant messaging platforms in 2020. They're also priced extremely well.  

Our favorite Slack alternative has to be Chanty.
Chanty is a crazy simple, AI-powered team chat app. As I mentioned earlier, Slack can be a bit overwhelming with all their features, that's why Chanty is our favorite alternative.
Its usability is top-notch and even offers twice as much storage compared to Slack. All your files are organized in something they call a "Teambook".
Features: With unlimited messages (Slack has 10k in free plan) and a built-in task manager, this makes for a powerful and extremely affordable messaging solution.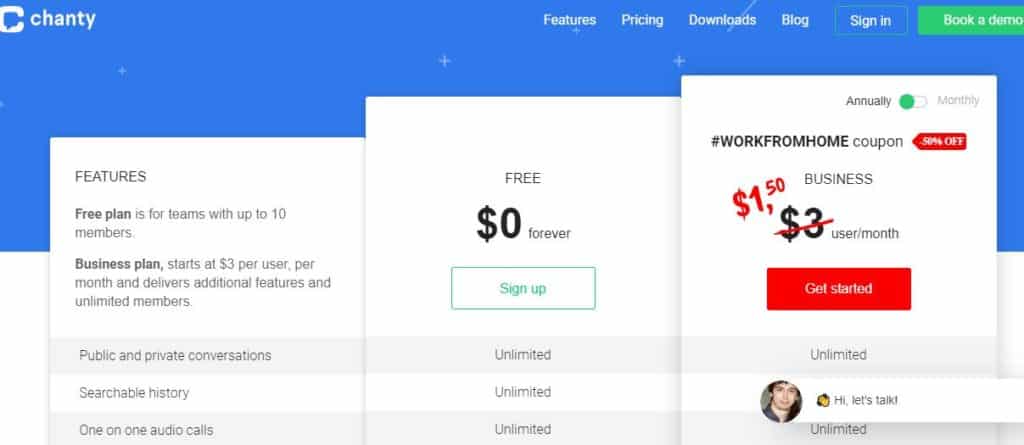 Pricing: There's a robust free plan and $3 per user Business Plan. It doesn't get more affordable than that.
Cloud Communications Solutions
Companies like RingCentral, which integrates phone, video, meetings and messaging in one easy-to-use solution for your business…
Makes working from home less of a burden for companies wanting to analyze data and scale quickly.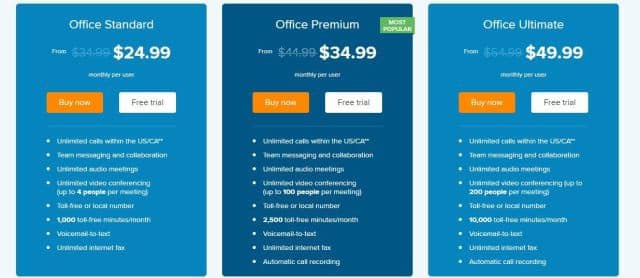 The analytics are extremely powerful especially for call center environment teams.
RingCentral helped my previous employer reach Deloitte's Fast 500, making it on the 9th fastest growing Tech company in North America…
But remember, you can have the best software tool out there, but if you don't know how to fully utilize it, you're throwing your money away.
Being in the Fintech space selling unsecured personal loans, we used their advanced advertising tracking and analyzed every aspect of the 80+ phone calls we received daily from our RingCentral included auto-dialer:
Length of Call
Recording Disclaimer
Number of calls
Dropped Calls
Sales Pivots
We received live reports from inbound and outbound calls on a simple yet powerful dashboard.
Phone.com is our favorite cloud phone system on the planet.
With no contract and prices starting at $12.99, Phone.com is the most affordable business phone service for small businesses, especially who need to connect their cell phone with a real business line.
With 40+ features including Call Queuing, Voicemail to Email, and Hold music, Phone.com will get your business looking as professional as possible.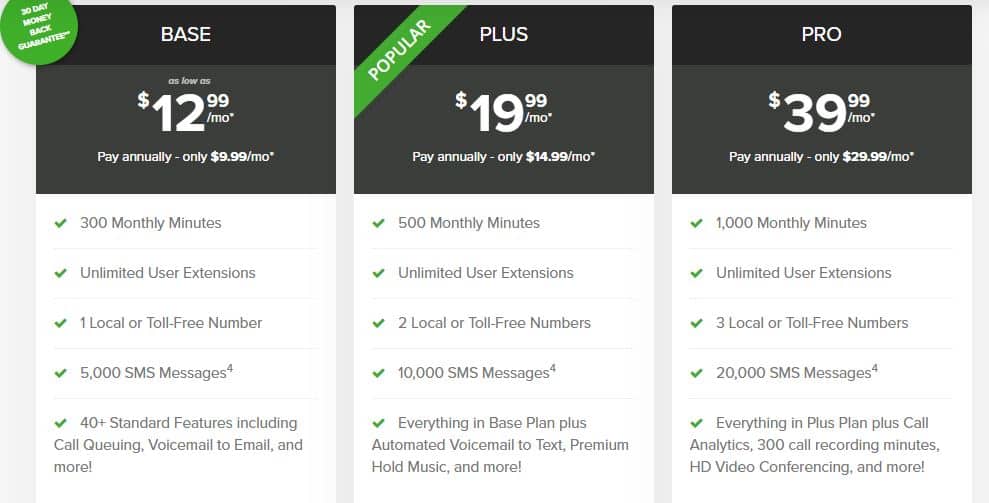 However, Phone.com does not have any advanced advertising tracking like call tracking, recording and analytics like RingCentral.
Virtual Office
iPostal1 is a great company for solo entrepreneurs and small businesses where you work from home.
iPostal1 provides the opportunity to have a virtual mailbox service starting at only $9.99.
This means, for 80% cheaper than a PO BOX you can actually have a real address and even check your mail on your phone.
Step up and get a Virtual Office (Mailbox, Phone, Fax) for as low as $39.99 a month.
Our favorite Virtual Mailbox is Anytime Mailbox.
Even though these guys don't have a virtual office option, their virtual mailboxes are more affordable, due to less hidden fees and a more user-friendly dashboard. Prices start at $6.99!
We've used both virtual offices and have referred dozens of happy clients to these two businesses.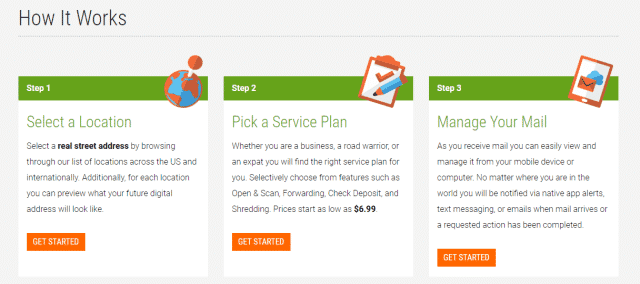 Tips — Remember to click on "Shred mail" after you're done with a scanned document or you'll be charged a monthly storage fee.
Video Conferencing, Web Conferencing, Webinars…
So we spoke about a couple of businesses having video conferencing, but no other company compares to Zoom in my opinion.
Host up to 1000 video participans and 10k viewers and it's easy to use.
Not to mention extremely affordable and FREE with unlimited 1 on 1 meetings.
Connect Zoom with Calendly and you've saved yourself numerous hours organizing bookings with prospects, clients, and vendors with this simple integration.
Once someone schedules a time on your Calendly link, you are both generated a Zoom meeting… literally all for free.
… but remember to cancel if you're not interested in a chat!
Best Free Remote Desktop Software
Chrome Remote Desktop is a tool that simply allows users to remotely control another computer.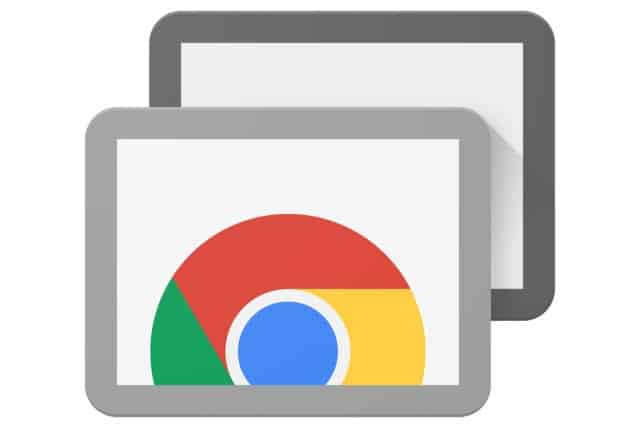 Pros:
Excellent Speed
Very little performance overhead
Easy to Setup
Reliable
Free
Cons:
Locks you into the Chrome environment
File transfer functionality is glitchy at times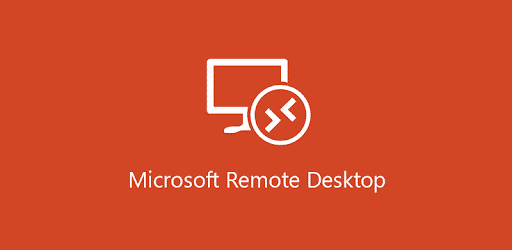 Digital Signature / eSignature Software
We wrote in detail on the importance of digital signatures in 2020 and if DocuSign alternatives are worth it.
Spoiler Alert: DocuSign Alternatives ZorroSign and PandaDoc win…
Not only because they're half the price of DocuSign, but also because they are as secure, if not more.
For instance, ZorroSign even uses Blockchain Technology to add an additional layer of protection.
Learning Management Platforms
As our world continues to adapt quicker to working from home, people will now start looking more into cloud-based HR Software platforms.
Learning Management Platforms such as Trainual is one great example.
With a Free Trial you can quickly see if you enjoy the user interface. They make it extremely easy to:
Create online training manuals and modules
Great looking templates
Document processes
Document policies / Handbook
Setup is extremely simple and Clear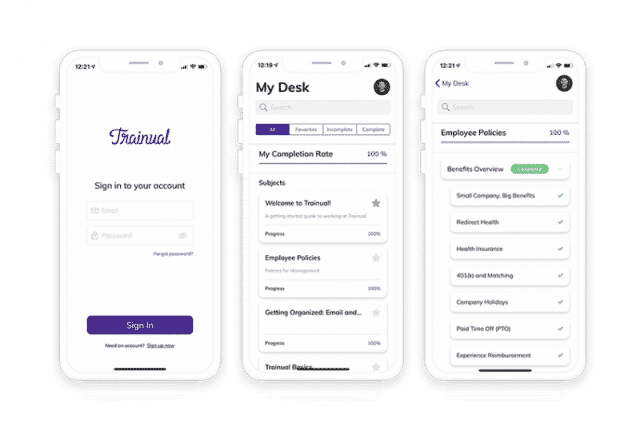 From our experience, if you plan on hiring 8+ employees a year, I highly recommend integrating Trainual to your onboarding and training process.
Cloud-Based Time Tracking
If you're worried about employees clocking in and out, Buddy Punch time tracking software is the way to go.
It even works in all but one continent! Sorry Antarctica…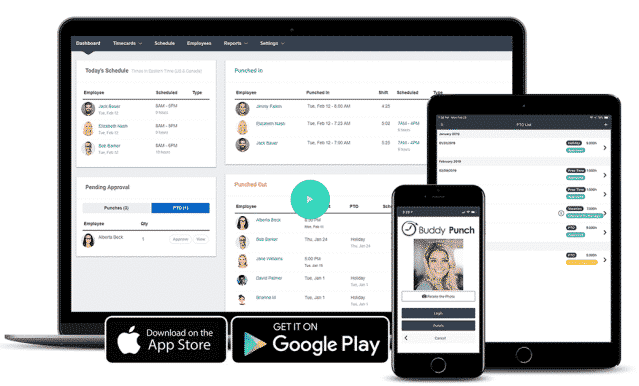 Starting at an affordable $25 a month, businesses have enjoyed these key features included in all price plans:
GPS Position and Geofences
Facial Recognition
iOS & Android Smartphone Apps
Unlimited Administrators (no charge)
Does evolving your business to a remote workforce sound less daunting now?
As with any situation, there are outlier industries where working from home is not an option…we get it.
But with these tools you can easily see how managing a remote team can be easy and more productive.
Let's keep evolving and embracing this momentum shift to remote work.
Have any questions on software alternatives? Visit Curious Check's Business Directory, as we continue to update you on only useful and top-rated software for your business.
Do you have other software solutions that would fit in these categories? Leave us a comment below!
---
WRITTEN BY
Founder of CuriousCheck– The Premier Software Finder Platform.