Let's discuss the concept of a virtual mailbox (also known as a virtual address).
A virtual mailbox is literally one of the best inventions ever created for small businesses without a storefront. 
With the major limitations that PO Boxes have, there's absolutely no reason why you should still have a PO Box for your business…EVER.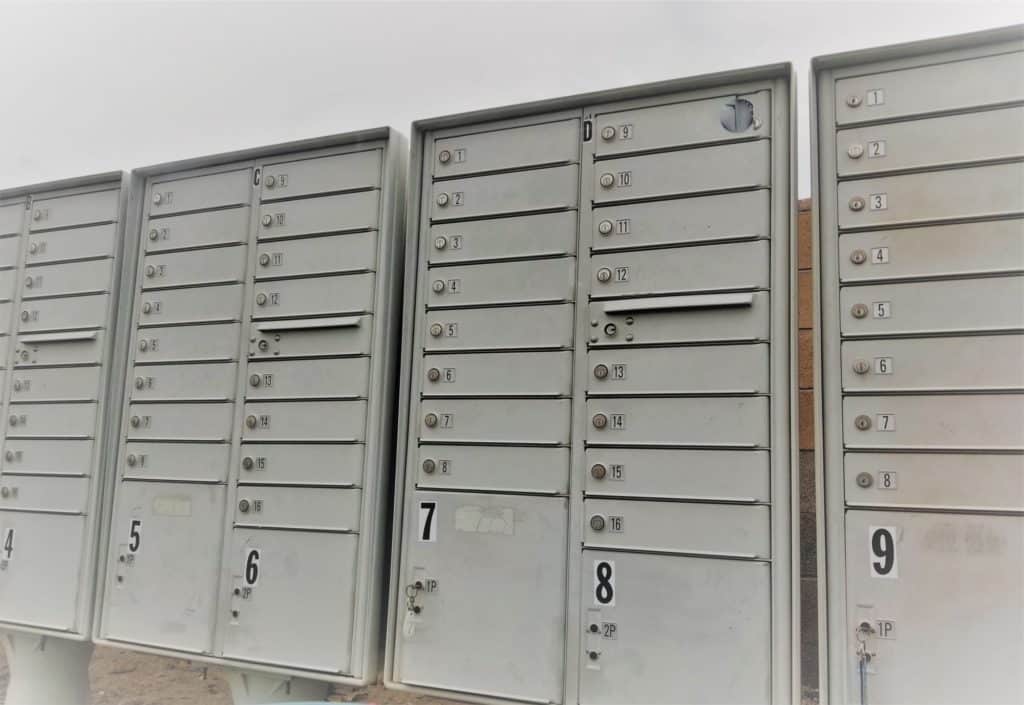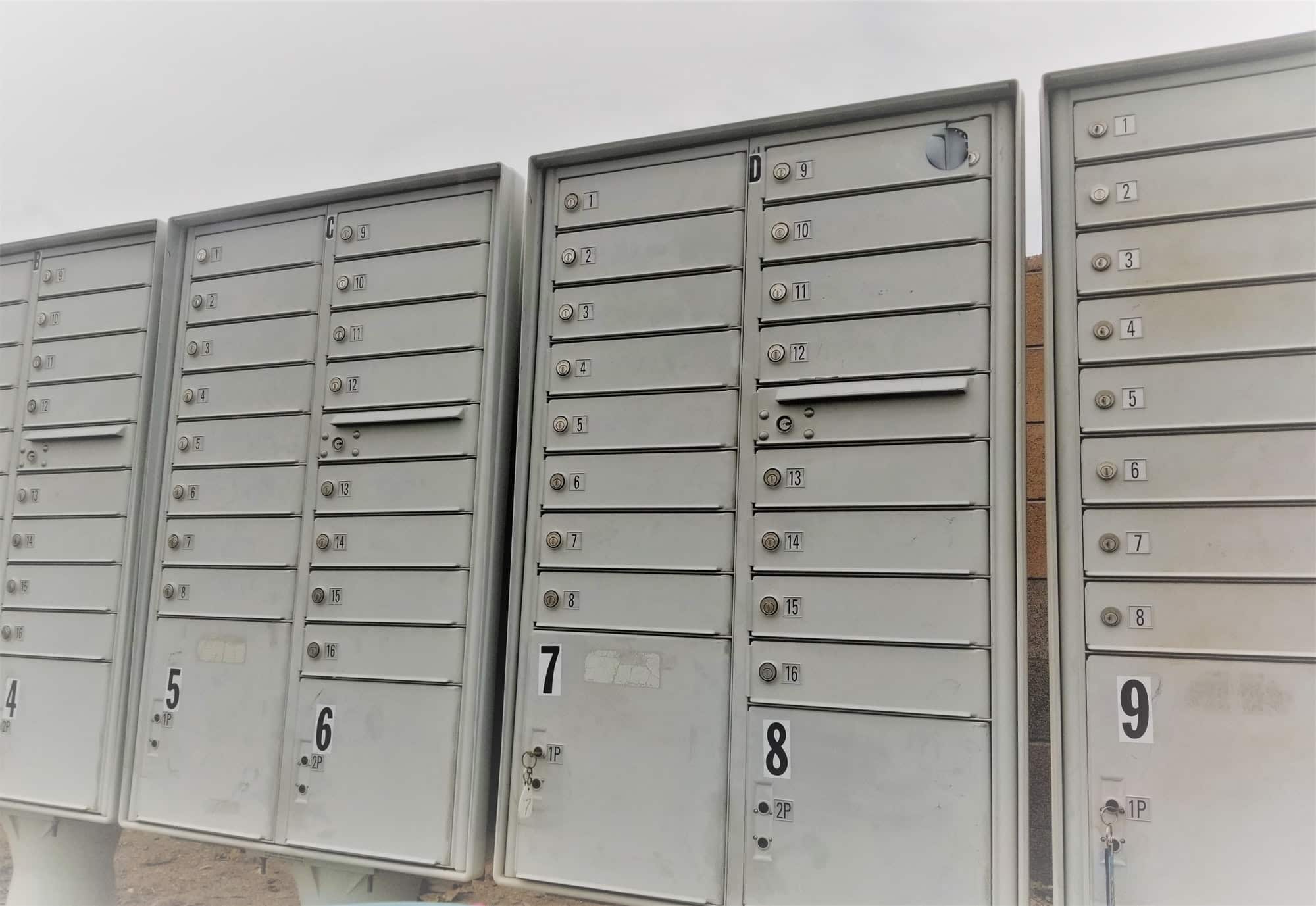 Why use a virtual mailbox over a PO box mailbox?
A virtual mailbox can receive mail from UPS, FedEX and USPS whereas a PO Box only accepts USPS.
A virtual address provides you a real physical address with suite number, whereas a PO Box does not. 
A physical street address is required for a registered agent for an LLC or Corp…and PO Boxes are not accepted.
PO box mail cannot be accessed 24/7. You can access your virtual mailbox anytime you want from your phone or desktop…or you can always pick up your mail by driving to your location.

You can open mail, scan it,  deposit checks, and even shred the mail with a click of a button.

 

Package forwarding options.



Since you receive a REAL address, you can create partnerships with certain type of companies, where you would not be able to with a PO Box.
 

Virtual mailboxes can be as cheap as $6.50 whereas a PO Box can cost from $19-$75.

You MAY be able to get away with using one on Google My Business (GMB) for a real business address and utilize local SEO. (Shhhhh we didn't tell you that). Now, if you get suspended from using a local address for GMB , then you lost any future chance of trying because you'll be under the spotlight. In that case, simply switch your physical location to nothing and it will be fixed.  
The Top 4 Virtual Mailbox Services.
Choosing the right service is always important as there are quite a bit of options to choose from. The virtual mailboxes below have been tested, reviewed and analyzed by our staff, partners and clients.
Anytime Mailbox
Anytime Mailbox is the top virtual mailbox service, with a rating of 5/5 from its thousands of users this mailbox service offers the best of services to its clients.
Why choose this virtual mailing address service?
They have 24/7 customer service to resolve the various issues of clients.


Prices start from as low as $6.50 per month.


They provide unlimited online storage facilities.


They have a global presence spread over more than 1000 locations.


Easy to use UX along with video tutorials for ease of access.


Local, Toll Free and Fax numbers available


Customer Support is top-notch 


Check Deposit from mailbox online (effortlessly)
Latest Reviews by users
More than 300 users at trustpilot.com have reviewed this service as convenient with easy-to-use facilities for businesses and consumers alike, along with a rating of 4.2/5.

 

Users at capterra.com have deemed this service as reliable with a great customer care facility along with a rating of 4.2/5.
iPostal1
iPostal1 is actually the largest and fastest growing digital mailbox service with more than 1,000 locations across the US and abroad (or at least they state on their site). Even though this is the second largest, the site itself is a bit more confusing to us than Anytime Mailbox. 
There were also more additional fees for scans than Anytime Mailbox. The great feature that iPostal1 has is the option to buy a virtual office plan. 
Why choose iPostal1 digital mailbox service?
You can access your mail online or through mobile applications.

 

Pricing starts from $9.99 and above.

 

They are spread through 1000 locations from around the world.

 

It deposits checks directly to your bank accounts.

 

Provides virtual office plans with an address, phone & fax
Latest Reviews by users.
This service has over 1200 reviews on trustpilot.com. With a rating of 4.3/5, iPostal1 has reviews that prove it's reliable security service and easy-to-use facilities.

IPostal1 has over 1000 reviews on Google along with a 4.6/5 "great" rating.
PostScanMail
PostScanMail is one of the fastest-growing mailbox service for business and nomads / travelers. You can make your PostScanMail account in three easy steps and access it from anywhere around the world. 
It is easily through android and IoS devices or through online portals.
Why choose this virtual service?
Searchable and sortable mail management grid

Unlimited recycling of junk mail

30 day money-back guarantee

Multiple shipping carriers with real-time shipping rates
Latest Reviews by Users.
Over 100 reviews on capterra.com guarantee this service to be fast, reliable, and professional and have provided a generous rating of 4.3 out of 5.

 

More than 200 reviews on trustpilot.com deem this service to be efficient with great value for its customers. It has been provided with a rating of 4.6 out of 5.
Earth Class Mail
Earth Class Mail is one of the oldest virtual mail services. There are numerous companies worth billions of dollars that have trusted this service and they have lived up to their reputation.
Just like any other mail service, you can use this to manage your mail remotely and securely from almost any location on earth, but this service offers a customers' guarantee from its regular users which are highly recommended.
Why choose this virtual mailing service?
Big companies like Zapier, Lyft and Shopify have trusted them with their service.

 

It offers facilities to view, tag, manage, download through cloud storage.

 

You can also scan and deposit checks directly into your bank.

 

Prices start at $19 per month.

 

50 pieces of mail per month.

You can connect to other cloud-based services like Google Drive and Dropbox.
Latest Reviews by users.
Recent reviews by consumers at capterra.com guarantee this service to be fast, reliable, and secure along with an excellent rating of 4.8/5.
Adapting to the modern world of sending mail.
Hope this breakdown has convinced you how convenient and simple a virtual mailbox can be for small or macro businesses. 
If you have any questions at all, feel free to reach out or leave a comment below!